What is a QR code and why do I care?
I just got back from the Ohio Learning Network's spring Colloquium. I saw some old friends and colleagues and made some new ones. It was only a day and a half but it got my creative juices flowing. Ohio has some folks doing some great work with technology in education. The keynote was also interesting. It was Silke Fleischer from Ativ software. She started the company which makes conference apps for all the smart phone platforms. She did a great talk about the future being now and it is so true. You will be hearing about some of the ideas I got from this conference over the next few posts.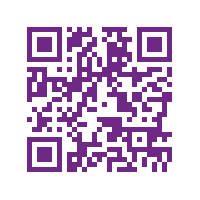 QR Codes
I had heard of them and seen them on some ads etc. but had not thought of them as useful in education. Well why not! Let me back up a bit and explain a QR code. If you have a smart phone which more and more of us do,( According to Gartner, smart phone sales have grown 96% from 3rd quarter 2009 to 3rd quarter 2010) you can download an app that will scan QR codes such as the one above. This can then take you to a link, text, contact information, e-mail address, global position, calendar event, etc. If you have a smart phone, scan the code above and see what happens. The apps I have used are free.
So I started thinking of some possible uses. I will list some here but I want to hear from some of you as well. My first simple thought is to put them outside our office doors  with our contact information, office hours etc. If a student needs us and we are not there, scan the code and get our information into their phone for use later. Then I thought about putting an informational video on YouTube that might have the information they need about us. Or maybe your roll is something that includes frequently ask questions. Your code might take them to an FAQ web page to get started. Or maybe there is a form that is hanging outside your door. Quit killing trees and put a pdf online and a code that links to it. The financial aid window is closed. Why not hang up a code that links to their web page. So you see the sky is the limit here! I also thought about putting them in my lms next to a presentation link. If they can scan it in their phone, they can watch the presentation with fewer clicks on their phone.
How do I make one for myself?
So far my favorite is qrdroid.com.  It does not just apply to just android, you can use it to universally create a QR code. It is nice because it has lots of options for what type of information you want to link to. It also allows for colors other than black. This process takes no time at all. There are other computer apps out there for creating the codes so list them in the comments if you have a favorite.
Share your ideas for using QR codes!