Posts Tagged 'gadgets'
I have been debating what to put in my first post of the year. I have started 2 other posts but I have settled on this one. I thought I would take you through a day in the life of my iPad. I myself am surprised at how much I use it. I know many of my colleagues have an iPad but I never see them with it. I just don't get it. I can't live without mine. The iPad combined with a Kensington blue tooth keyboard is all I need.  I will warn you that I might have taken some writer's license and combined a couple of days. But you will get the idea. While I use the iPad, I have an android phone and Windows 7 computers. I manage to have them all get along quit nicely.
7:00 am
Time to get to up. While I eat my cereal and watch the Today show, I  do a quick run through my e-mail on my iPad  to primarily delete spam. I also answer any pressing student or faculty issues.  I  take a quick turn on Words with Friends as well.
8:30 am
On the way to work I use AudioMemos to record my thoughts on an upcoming meeting. The app only records when I am talking and I can set it to ignore ambient noise. Later I can listen to my ideas and type them up in an outline.
10:10 am
Time for my class. I use TeacherPal to take attendance in my class. I can just click on their pictures and record if they are present, absent or late. I then bring up my text book  in CourseSmart so I have it to refer to for problems. I use the classroom computer for the Eno Board to record classroom notes.
11:15 am
Just got a pdf that I am supposed to print out, fill in, sign, and snail mail back. (seriously?)  I print it out, fill it in and use DocScan HD on my iPad to take a picture of it which is essentially scanning it, and I e-mail it back to the sender. I do not leave my chair.
12:30 pm
Off to a meeting. I use Drop Box to pull up the agenda that was sent to me earlier. I use Evernote to take meeting notes. When I am done, a couple clicks and I e-mail the notes to the entire group. I also look at some e-mail during the meeting and answer a couple of people with technical issues. I  look up something on the Internet that the group had a question about.
2:00 pm
At another meeting. This time I use my iPad to audio record the entire meeting. After the meeting, I send the recording  off to another person to post on the group's website.
3:30 pm
A student sent me a question about a physics problem they were having trouble with. I use Explain Everything to record my voice and write out some hints for the solution. I can send that back to the student with a couple clicks. It appears to them as a short movie.
4:30 pm
Off to the YMCA for my workout. I use the web based workout input web site to put in my workout. During the cardio portion of my workout, I watch full episodes of DIY shows from their app.
6:00 pm
Home  and planning a tile job for the kitchen. I take some measurements but I don't want to put them on some scrap piece of paper that I might lose. So I use Skitch on the iPad and write out my calculations. I then save that to Evernote. Now it is available on my Ipad, and phone when I go to the tile store.
7:30 pm
Time to catch up on the information of the day. I start with Flipbook on the iPad. I can quickly look over my Facebook, Twitter, Google Reader and other feeds I like to follow. It is displayed in a nice magazine type format. Then I go to Zite. Zite allows me to input topics and areas of interest and chooses articles for me to read in a newspaper like format. If I like an article, it learns what I like and gives me more of the same. In both of these apps, I can easily e-mail or retweet any of the articles I want  to my colleagues and friends.
10:00 pm
Off to bed…after another turn on Words with Friends. Better charge up  the iPad for another busy day tomorrow!
What great apps and ways do you use your Ipad? Leave suggestions in the comments!
I just got back from the Ohio Learning Network's spring Colloquium. I saw some old friends and colleagues and made some new ones. It was only a day and a half but it got my creative juices flowing. Ohio has some folks doing some great work with technology in education. The keynote was also interesting. It was Silke Fleischer from Ativ software. She started the company which makes conference apps for all the smart phone platforms. She did a great talk about the future being now and it is so true. You will be hearing about some of the ideas I got from this conference over the next few posts.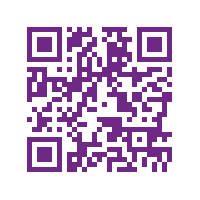 QR Codes
I had heard of them and seen them on some ads etc. but had not thought of them as useful in education. Well why not! Let me back up a bit and explain a QR code. If you have a smart phone which more and more of us do,( According to Gartner, smart phone sales have grown 96% from 3rd quarter 2009 to 3rd quarter 2010) you can download an app that will scan QR codes such as the one above. This can then take you to a link, text, contact information, e-mail address, global position, calendar event, etc. If you have a smart phone, scan the code above and see what happens. The apps I have used are free.
So I started thinking of some possible uses. I will list some here but I want to hear from some of you as well. My first simple thought is to put them outside our office doors  with our contact information, office hours etc. If a student needs us and we are not there, scan the code and get our information into their phone for use later. Then I thought about putting an informational video on YouTube that might have the information they need about us. Or maybe your roll is something that includes frequently ask questions. Your code might take them to an FAQ web page to get started. Or maybe there is a form that is hanging outside your door. Quit killing trees and put a pdf online and a code that links to it. The financial aid window is closed. Why not hang up a code that links to their web page. So you see the sky is the limit here! I also thought about putting them in my lms next to a presentation link. If they can scan it in their phone, they can watch the presentation with fewer clicks on their phone.
How do I make one for myself?
So far my favorite is qrdroid.com.  It does not just apply to just android, you can use it to universally create a QR code. It is nice because it has lots of options for what type of information you want to link to. It also allows for colors other than black. This process takes no time at all. There are other computer apps out there for creating the codes so list them in the comments if you have a favorite.
Share your ideas for using QR codes!